Recommended Global Oncology & Cancer Conferences
Asia Pacific & Middle East
Robotic Oncology 2018
Sessions/Tracks
Track-1: Robotics and cancer
Cancer is a group of diseases in which cells undergo abnormal growth and divide uncontrollably even invading other parts of the body. There are two types of cancers, benign and malignant of them benign is not severe and less invasive but malignant cancers are more severe and can easily invade into other parts of the body. Most common type of cancer's include breast cancer, prostate cancer, basal cell & melanoma, colon cancer, lung cancer, Leukemia and lymphoma. Tobacco use is main cause of about 22% of cancers. Another 10% of cancers are due to obesity, poor diet, lack of physical activity and excessive intake of alcohol. Infections, exposure to ionizing radiations and pollutants causes cancers. Signs and symptoms of cancers include formation of lumps, abnormal bleeding, prolonged cough, weight loss and changes in bowel movements. The most common type of cancers in males includes lung cancer, prostate cancer, stomach cancer and colorectal cancer. Most common cancers in females are breast cancer, cervical cancer lung cancer and colorectal cancer.
In order to perform the surgery of cancer with more precision and comfortable to the patient robotic surgeries are preferred. Robotic surgeries are preferred for their better precision capacity, making less number of incisions and fast healing.
Related conferences: Oncology Conferences | Cancer Conferences
14th Asia Pacific Oncologists Annual Meeting, November 20-22, 2017 Melbourne, Australia. 19th Euro Congress on Cancer Science and Therapy, July 17-19, 2017 Lisbon, Portugal. International Oncologists & Diagnostics Conference August 28-30, 2017 Brussels, Belgium. 22nd Global Annual Oncologists Meetings May 24-25, 2018 Osaka, Japan. 11th International Conference on Oncology Research & Cancer Stem Cells May 10-12, 2018 Frankfurt, Germany. International Conference on Cancer Diagnostics November 27-28, 2017 Dubai, UAE. World Cancer Meeting November 16-17, 2017 Melbourne, Australia. International Meeting on Women's Health and Breast Cancer October 12-13, 2017 Osaka, Japan. 10th World Haematology and Oncology Congress November 9-10, 2017 Vienna, Austria. Robotic Urologic Oncology October 13-14, 2016 Torrey Pines, La Jolla, Ca. Annual Scientific Meeting by British & Irish Association of Robotic Gynaecological Surgeons March 1-3, 2017 Leicester.
Track-2: Robotic Surgery
Robotic assisted surgery or robotic surgery allows to perform surgeries with high precision, flexibility and control than is possible with conventional techniques. It is minimally invasive surgery which means the surgery is done to patient without making large incisions, they use small size instruments so that it makes even quarter inch of incision. Robotic fourth arm has a magnified high definition 3-D camera that guide's the surgeon during the surgery.
The surgeon controls the four arms of robot containing the instruments and camera through the console located in the operating room .Surgeon places his fingers into the master controls, where the surgeon can operate the four arms of the robot simultaneously could have a clear glance through a stereoscopic high definition monitor into the patient. First robot assisted laparoscopic radical prostatectomy was performed in the year 2000. Other devices which were developed in robotics included a surgical scrub nurse robot which handled instruments on voice command and a medical laboratory robotic arm. It is minimally invasive surgery which means the surgery is done to patient without making large incisions, they use small size instruments so that it makes even quarter inch of incision. World's most advanced robot da Vinci Si the miniaturized instruments are mounted on 3 separate robotic arms, allowing the surgeon with maximum precision and motion. Robotic fourth arm has a magnified high definition 3-D camera that guide's the surgeon during the surgery.
The surgeon controls the four arms of robot containing the instruments and camera through the console located in the operating room .Surgeon places his fingers into the master controls, where the surgeon can operate the four arms of the robot simultaneously could have a clear glance through a stereoscopic high definition monitor into the patient. First robot assisted laparoscopic radical prostatectomy was performed in the year 2000. Other devices which were developed in robotics included a surgical scrub nurse robot which handled instruments on voice command and a medical laboratory robotic arm. ROBODOC was introduced to mill out precise fittings in the femur for replacement of hip.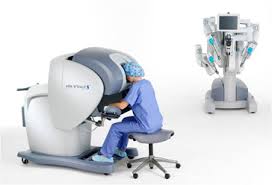 Related conferences: Surgical Robotics Conferences | Cancer Therapy Conferences
8th Annual Meeting on Robotic Gynaecological Surgery: June 16-18, 2016 Barcelona, Spain. Surgical Robotic Challenge 2016 Hamlyn Symposium June 20-27, 2016 London, UK. Hamlyn Symposium on Medical Robotics June 25-26, 2016 London, UK. 2017 Society of Robotic Surgery Meeting February 24-26, 2017 the Hilton Miami Downtown Miami, Florida. Society of Laparoendoscopic Surgeons Minimally Invasive Surgery Week/Annual Meeting and Expo 2017 September 6-7, 2017 San Francisco, United States. 20th Euro-Global Summit on Cancer Therapy & Radiation Oncology August 28-29, 2017 Brussels, Belgium. International Conference on Cancer Biology and Drug Delivery September 18-19, 2017 Philadelphia, USA. 25th World Congress on cancer science and therapy October 18-20, 2017 Baltimore, USA. 25th World Cancer Conference October 19-21, 2017 Rome, Italy. 23rd International Conference on Cancer Research & Pharmacology March 26-27, 2018 Edinburgh, Scotland.
Track-3: Types of Robotic Surgeries
In robotic surgery instead of directly moving the instruments, surgeon uses one of the 2 methods to control, either a direct tele-manipulator or through computer control. A tele-manipulator (remote manipulator), that allows the surgeon to perform the normal movements associated with the surgery while the robotic arms carry out using the end-effectors and manipulators to perform the actual surgery of the patient. In computer controlled systems surgeon uses the computer to handle the robotic arms and end-effectors. Advantage of using the computerized method is that the surgeon does not have to be present he could be any, where in the world leading to possibility of remote surgery.
There are many robotic surgeries performed to different organs in particular methods, in early 2000 the general surgery interventions were performed by da Vinci device by the surgeons. Reports were published in oesophageal and pancreatic surgery for the first in the world and the data was subsequently was subsequently furnished by Horgan and his group at university of Illinois. Later in 2007 the medical team which was led by Professor Pier Cristoforo giulianotti reported a pancreatectomy and also the Midwest's first fully robotic Whipple surgery.
Related conferences: Robotic Surgery Conferences | Cancer Surgery Conferences
2017 Society Of Robotic Surgery Meeting February 24-26, 2017 Miami, Florida. 8th Annual Meeting On Robotic Gynaecological Surgery June 16-18, 2016 Barcelona, Spain. Association For Cancer Surgery Annual Scientific Meeting 2017 November 5-8, 2017 Liverpool, UK. 34th Annual Controversies Problems & Techniques In Surgery 2017 December 13-15, 2017 New York, United States. Association Of Surgeries Of India 77th Annual National Conference 2017 December 26-30, 2017 Jaipur, India. American College Of Surgeons Annual Clinical Congress 2017 October 22-26, 2017 Sandiego, USA. 21st European Society Of Surgery 2017 September 27-30, 2017 Krakow, Poland.
Track-4: Robotic liver lobectomy
Hepatic lobectomy is performed when the tumours are centrally located or presence of large tumours on the liver. In this hepatic lobectomy one of the two lobes of the liver may be removed. By the state of art technology known as the da Vinci system our physicians can perform minimally invasive procedures to remove small portion of the liver through small incisions through extraordinary precision and control.
Depending on the number of tumours and stage of tumour in patient radio frequency ablation (RFA) is the treatment option for liver cancer. RFA uses alternating radiofrequency electric current to destroy the tumours in the liver. RFA can be performed to test tumours in kidney, liver, lung and bone and less commonly even tests other organs of body. RFA may be combined with locally delivered chemotherapy to treat hepatocellular carcinoma. RFA became increasingly important in the case of benign bine tumours most probably osteoid osteomas.
Blood is the important variable that influences the post-operative outcome of hepatic resection. To perform the hepatic resection more safely and also to minimize the blood loss and need for blood transfusions, it is needed to be familiar with different hepatic vascular occlusion techniques. Application of each technique is based on the type of resection to be performed tumour size and location & preoperative liver function. More importantly different methods of vascular control have distinct physiologic and hemodynamic effects systemically and within the liver itself and choice of which method to use to be determined by the patient's ability to tolerate. The array of vascular occlusion techniques ranges from Pringle's maneuver to that of total vascular exclusion including inflow occlusion, hemi hepatic clamping and ischaemic pre conditioning. Inflow occlusion by hepatic pedicle clamping has showed reduce blood loss during hepatic resection.
Related Conferences: Laparoscopic Liver Surgery Conferences | Hepatology conferences
First World Congress Of The International Laparoscopic Liver Society July 6-8, 2017 Paris, France. Foster Education And Skills In Laparoscopic Liver Surgery July 6-8, 2017. 5th World Congress On Hepatitis & Liver Diseases August 10-12, 2017 London, UK. 6th International Conference On Hepatology May 28-29, 2018 Osaka, Japan. World Liver Conference 2018 May 21-22, 2018 New York, USA. 12th Global Gastroenterologists Meeting March 19-20, 2018 Barcelona, Spain. 13th International Conference On Clinical Gastroenterology And Hepatology November13-15, 2017 Las Vegas, USA. ILCA 2017- The International Liver Cancer Association's 11th Annual Conference September 15-17, 2017 Seoul, South Korea. World Liver Conference 2018 May 21-22, 2018 New York, USA.
Track-5: Head and neck surgery by da Vinci system
Da Vinci system allows surgeon to perform trans-oral robotic surgery (TORS) for head and neck cancer. Compared to that of the normal surgery TORS leaves no scars and prevents difficulty in swallowing and breathing after normal surgery. Throat cancers include parts like oral cavity, nasopharynx, oropharynx, hypo pharynx, larynx and trachea. Trans-oral robotic surgery is performed only in benign tumours and early to moderate stages of cancerous tumours and for benign base of tongue resection procedures.
Traditional surgery of head and neck disease is done on making a cut on neck, face or splitting the jaw bones (mandibles) to reach the tumour in order to remove it. Robots have allowed access to reach to these difficult regions of the throat without making a cut. At present there is only one robot which is assigned to do trans-oral robotic surgery.
By performing the head and neck surgery by TORS there would be additional benefits to the patient includes:
Less blood loss
Fewer complications
Less pain and smaller risk of injury
No need of making incisions in mouth and at jaw
Shorter hospital stay
Easy removal of tumour
Reduced need for chemo-radiation, a combination treatment of chemotherapy and radiation therapy.
Related conferences: Head and neck Cancer Conferences | Head and neck surgery conferences
The 17th ASEAN Otorhinolaryngology Head & Neck Surgery Congress (ASEAN-HNS 2017) November 16-18, 2017 Melia Yangon Hotel, Myanmar. 2018 AHNS Annual Meeting April 18-19, 2018 Gaylord National Resort and Convention Center National Harbour, Maryland. Multidisciplinary Head and Neck Cancers Symposiums February 15-17, 2018 Scottsdale, Arizona. 8th International Conference on Head and Neck Cancer July 21-25, 2012 Toronto, Canada. Australian And New Zealand Head And Neck Cancer Society 19th Annual Scientific Meeting October 12-14, 2017 Brisbane, Australia. 8th European Congress on Head and Neck Oncology April 11-14, 2018 Rome, Italy. 6th Trends in Head and Neck Oncology November 2-4, 2017 Le Meridian Hotel, Nice, France. Head & Neck Cancer Conference 2017 November 7-8, 2017 Blackpool, Lancashire FY3 8LL. AHNS 10th International Conference on Head and Neck Cancer- American Head & Neck Society September 26-28, 2017 Geneva, Switzerland. 2017 Multidisciplinary Head and Neck Cancer Update: The 5th Annual Symposium March 10-11, 2017 Loews Portofino Bay Hotel at Universal Studios 5601 Universal Blvd Orlando, FL.
Track-6: Robotic hysterectomy
In robotic hysterectomy uterus is surgically removed with or without other organs. But in case of total hysterectomy with salpingo-oophorectomy
a) The uterus plus one (unilateral) ovary and fallopian tube are removed or
b) The uterus plus two (bilateral) ovaries and fallopian tubes are removed.
With drawl of uterus, cervix, both ovaries, both fallopian tubes and nearby tissues is radical hysterectomy. These procedures are done using a vertical incision or transverse incision. In this robotic hysterectomy small incisions are made for the surgery, which are smaller than the incisions done in open surgery, so there will be less tissue trauma and less scars when compared to that of the normal traditional hysterectomy.
Hysterectomy is the complete removal of uterus, which ends menstruation and ability to become pregnant. Supra-cervical hysterectomy is removal of upper part of uterus leaving behind the cervix. Total hysterectomy is the complete removal of cervix and uterus. A total hysterectomy along with bilateral salpingo-oophorectomy is the removal of uterus, cervix, fallopian tubes and ovaries. A radical hysterectomy along with bilateral salpingo-oophorectomy is removal of uterus, cervix, fallopian tubes, ovaries, upper portion of vagina and some surrounding tissues and lymph nodes.
In Salpingo-oophorectomy fallopian tube (salpingectomy) and ovary (oophorectomy) are removed. Unilateral salpingo-oophorectomy is appropriate for patients in whom ovary is unable to be preserved and also in case of ruptured ectopic pregnancy with an inability to achieve hemostasis without removal of tube and ovary.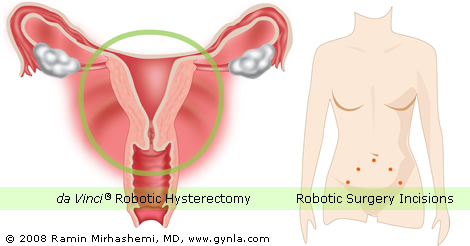 Related conferences: Gynaecologic Oncology Conferences | Robotic Hysterectomy Conferences
The 2nd UK Total Robotic Hysterectomy Conference And Cadaveric Hands On Dissection Course May 22-23, 2016 New Castle Surgical Training Centre. Las Palmas medical center broadcasts robotic hysterectomy for global conference May 24, 2016 Las Palmas Del sol healthcare. 3rd Annual Seminar Laparoscopic & Robotic Hysterectomy November 21-23, 2011 New York, NB United States. 3rd Annual Conference On Gynaecologic Oncology & Preventive Oncology July 20-21, 2017 Chicago, USA. 2nd International Congress on Contemporary Issues in Women Cancers & Gynaecologic Oncology August 29-30, 2017 London, UK. International Meeting On Women's Health And Breast Cancer October 12-13, 2017 Osaka, Japan. SGO Annual Meeting On Women's Cancer March 24-27, 2018, New Orleans. 2017 ASCO Gynaecologic Oncology Annual Meeting June 2-6, 2017 Chicago. 2017 Progress And Controversies In Gynaecologic Oncology Conference January 20-21, 2017 Barcelona, Spain.
Track-7: Thyroidectomy
Thyroidectomy is that in which one or both the lobes of the thyroid gland are removed. The most common indications of thyroidectomy are difficulty in breathing related to thyroid mass, large mass in the thyroid gland, suspected or proven cancer in thyroid gland, difficulties in swallowing and hyperthyroidism. Thyroid gland produces three main hormones thyroxine (T4), triiodothyronine (T4) and calcitonin.
Toxic thyroid nodule produces too much of thyroid hormone, resulting in hyperthyroidism. Thyroidectomy is different from thyroidotomy which is cutting of thyroid gland and not removal of thyroid gland.
After the removal of thyroid patients usually take prescribed oral synthetic hormones- levothyroxine to prevent hyperthyroidism.
Less extreme kinds of thyroidectomy include:
Endoscopic thyroidectomy is also called as minimally invasive video assisted thyroidectomy.in this it allows the surgeon to perform the thyroid surgery through a small incision on the neck. Use of both fibre-optic endoscopic telescopes and harmonic scalpels made it practically possible for removing the parathyroid tumours as well as small and medium sized thyroid glands from making small incisions as small as one inch. Resulting in smaller incisions and less painful resulting in smaller fine scars .This require short time for recovery.
Related conferences: Thyroidectomy Conferences | Thyroid Lobectomy Conferences | Thyroid Cancer Conferences
2nd International Thyroid Notes Conference March 8-9, 2017 Bangkok, Thailand. 19th International Conference On Thyroidectomy And Thyroid Lobectomy December 18-19, 2017 London, United Kingdom. The American Association Of Endocrine Surgeons (AAES) 38th Annual Meeting April 2-4, 2017 Orlando, Florida 32819, United States. 3rd World Congress On Thyroid Cancer 2017 July 27-30, 2017 Boston, United States. 9th Global Congress On Endocrine Disorders And Therapies September 11-12, 2017 Dallas, USA. 1st International Thyroid Notes Conference February 3-4, 2016 Bangkok.
Track-8: Robot-assisted laparoscopic surgery
Robot-assisted laparoscopic surgery is designed to overcome the limitations of the minimally invasive technique includes lack of mobility of current laparoscopic instruments and difficulty in operating in tight places such as pelvis.
Robotic surgery is similar to the laparoscopic surgery, which can be performed through smaller cuts than open surgery. Surgeon can make the small precise movements using this method. Once the robot is kept in the abdomen then it is easier for the surgeon to use the surgical tools than with a laparoscopic surgery through an endoscope.
Da Vinci robotic surgery is computer assisted robotic surgery that expands the surgeon capability to operate with in the abdomen in less invasive way during surgery.it allows greater precision and visualization when compared to standard laparoscopic surgery.
Several small keyhole incisions will be made then they allow passage of carbon dioxide into the abdomen to expand it. This makes the doctor to have a clear view at the time of surgery. Small camera will be passed through one of the incision which is said to be endoscope. It lights, magnifies and projects the image of the organ on to the video screen. Endoscope will be attached to one of the robotic arms, and the other arm will hold the surgery tools to grasp, cut, dissect and suture. Surgery tools include forceps, scissors, dissectors and scalpels.
Related conferences: Endoscopic Surgery Conferences | Laparoscopic Surgery Conferences
Royal Free International Advanced Endoscopy Master class 2017 August 31- September 2, 2017 London, UK. Society Of Laparoendoscopic Surgeons Minimally Invasive Surgery Week | Annual Meeting & Expo 2017 September 6-7, 2017 Sanfransico, US. Italian Society Of Endoscopic Surgery & New Technologies 18th National Congress 2017 September 28-29, 2017 Milan, Italy. Association Of Laparoscopic Surgeons Of Great Britain And Ireland Annual Meeting 2017 November 8-10, 2017 Cardiff, UK. 13th Asia-Pacific Congress Of Endoscopic & Laparoscopic Surgery 2017 November 16-18, 2017 LAPU-LAPU CITY, CEBU, Philippines.
Track-9: Oesophagectomy
Oesophagectomy is with drawl of oesophagus through surgery. This is done for patients with oesophageal cancer. It is normally done at the early stage of oesophageal cancer. Instead of significant improvement in techniques and postoperative care long term survival of oesophageal cancer is still poor. Currently multimodality treatment is needed (chemotherapy and radiation therapy) for advance tumours. Oesophagectomy is performed occasionally for benign diseases such as oesophageal atresia in children and achalasia or caustic injury.
Two main types of oesophagectomy are,
Trans-hiatal oesophagectomy (THE) is performed on the neck and abdomen.
Transthoracic oesophagectomy (TTE) is performed on thorax.
In most of the cases stomach takes the place originally occupied by oesophagus. In some cases oesophagus removed is replaced by a hollow structure colon. Another choice which is going to be available is minimally invasive technique which is performed laparoscopically and thoracoscopically. Oesophagectomy is a complex process which takes 4-8 hrs for the completion of surgery.
Oesophagectomy is a very complex operation which is performed by the specialists in upper gastrointestinal surgery. Anaesthesia given at the time of oesophagectomy is also complex, owing to problems with managing patient's airway and lung function during the operation. High chances of lung collapse as well as loss of diaphragmatic function and possibility of injury to the spleen.
Related conferences: Oesophagus Conference | oesophageal disease conferences
14th World Conference Global Perspectives In Oesophageal Diseases September 2-5, 2017 Geneva. 1st International Conference On Diseases Of Oesophagus & Stomach May 11-13, 2017 Le Meridian, Coimbatore. 5th Asia-Pacific Gastroesophageal Caner Congress March 16-18, 2015 Brisbane, Australia.
Track-10: Lower anterior resection (LAR)
Lower anterior resection is a surgery of rectal cancer and is performed to remove diseased or ruptured portion of the intestine in cases of diverticulitis.
Stages of cancers (stage 1, 2 &3) in the upper part of the rectum can be removed by the lower anterior resection (LAR). In this operation part of the rectum containing tumour is removed. The colon is attached to remaining part of the rectum so that the bowl moves in usual way. The surgeon makes several small incisions in the abdomen. Then the surgeon removes the tumours in abdomen and margin of normal tissues lining the tumour on the either sides of the cancer along with lymph nodes and other tissues around the rectum.
Lower anterior resection formally known as anterior resection of the rectum is a common surgery for rectal cancer. Lower anterior resection syndrome comprises collection of symptoms mainly that affects patients after surgery for rectal cancer characterized by fecal incontinences, fecal urgency, frequent bowel movements and bowel fragmentation. Presence of ileostomy or time of ileostomy closure is not associated with the development of lower anterior resection syndrome. Ileostomy keeps the solid wastes moving out through colon and rectum, which allows anastomosis to heal. Lower anterior resections give a better quality of life than abdominoperineal resections. During the surgery part of small intestine is brought out through opening in the abdomen which is called stoma.
Related conferences: Colo-rectal Conferences | Coloproctology Conferences | Colo-Rectal Cancer Conferences
Colorectal Cancer Conference 2017 August 17-18, 2017 Peter Maccallum Cancer Centre, Melbourne. 3rd International Colorectal Disease Symposium 2017 August 31, 2017 Bangkok, Thailand. European Society Of Coloproctology 12th Scientific & Annual Meeting 2017 September 20-22, 2017 Berlin, Germany. 66th Brazilian Congress Of Coloproctology 2017 September 21-23, 2017 Iguacu, Brazil. Italian Society Of Colo-Rectal Surgery 8th National Congress 2017 September 30- October 3, 2017 Roma, Italy. Japan Society Of Coloproctology 71st Annual Meeting 2017 November 10-11, 2017 Fukuoka City, Japan. Combined ANZ Colorectal Surgical Meeting 2017 November 17-18, 2017 Sydney, Australia. French Days Of Coloproctology 2017 November 24-25, 2017 Paris, France. STMARK'S 15th Annual International Congress: Frontiers In Intestinal & Colorectal Disease 2017 November 28-30, 2017 Middlesex, United States. 11th European Colorectal Congress 2017 December 4-7, 2017 St.Gallen, Switzerland. Dilemmas & Debates In Colorectal Surgery 2017 December 7-9, 2017 London, United Kingdom.
Track-11: Radical nephrectomy
Camera and instrument bearing arms of the robot are inserted by making small incisions on the abdomen and the abdomen is inflated with gas. In order to expose the kidney surface the fat covering the kidney surface is trimmed away and the colon is moved away from the kidney and blood flow to the kidney is temporarily halted to prevent the excess blood loss at the time of tumour cut and remaining kidney surface is sutured together. After the kidney is reconstructed and blood flow is restored kidney is carefully inspected to check there's no blood loss. Recently the radical nephrectomy procedure is performed by making single incision in the patient's belly-button. This advanced technique is called single port laparoscopy.
A simple nephrectomy is suggested to patients with irreversible kidney damage due to symptomatic chronic infection, obstruction, calculus disease or severe traumatic infection. Nephrectomy procedure varies depending on how the surgery is performed and amount of kidney to be removed. Variations include;
Open surgery
Laparoscopic surgery
Robot assisted laparoscopic surgery
Radical nephrectomy
Partial nephrectomy.
Related conferences: Radical Nephrectomy Conferences | Nephrology Conferences
Robot-Assisted Radical Nephrectomy And Inferior Vena Cava Thrombectomy: Surgical Technique And Perioperative And Oncologic Outcomes May 12-16, 2017 Boston, Massachusetts, USA. 34th WCE 2016 Retroreritonescopic Radical Nephrectomy with Thrombectomy From Inferior Vena Cava November 7-12, 2016 Cape Town. Laparoscopic Radical Nephrectomy September 9, 2001 New York, United States. 15th Annual Congress On Nephrology & Therapeutics August 28-30, 2017 Philadelphia, USA. 16th European Nephrology Conference October 2-3, 2017 Barcelona, Spain. 13th World Nephrology Conference October 18-19, 2017 Dubai, UAE. 17th International Conference On Nephrology & Urology March 12-13, 2018 London, UK. 19th Global Nephrologists Annual Meeting May, 14-15, 2018 Rome, Italy. 13th Annual Conference On Nephrology & Renal Care May 24-25, 2018 Osaka, Japan.
Track-12: Radical gastrectomy
Gastrectomy is the surgery to remove part of the stomach. If one part of the stomach is removed it is partial gastrectomy, if whole stomach is removed it is total gastrectomy.
Depending on the part of the stomach removed, intestine may be reconnected to the other part of the stomach or to the oesophagus. In severe duodenal ulcers it is necessary to remove the lower portions of the stomach called pylorus and upper portion of the stomach is called duodenum. If there is sufficient portion of upper duodenum remaining then Billroth-1 procedure is followed, where the remaining portion of the stomach is reattached to duodenum before the bile duct of pancreas. If the stomach cannot be reached to duodenum then Billorth-2 procedure is performed where the remaining portion of the duodenum is sealed off.
Gastrectomies are performed to treat stomach cancer and perforations of the stomach wall. Total gastrectomy along with radical lymphadenectomy includes distal pancreatectomy and splenectomy which was favoured by Brunschwig in 1948. Maruyama modified this procedure by preserving distal pancreas so called pancreas preserving radical total gastrectomy. The technique of pancreas preserving total gastrectomy with radical systemic lymphadenectomy by preserving splenic artery and vein as far as branching-of the major pancreatic artery is described.
Gastrectomy carries risk of complications, such as infection, bleeding and leaking from the area that has been stitched together. Gastrectomy may also lead to problems caused by reduction in ability to absorb vitamins, such as anaemia and osteoporosis. Dumping syndrome affects people after gastrectomy. It occurs when particularly sugary or starchy food moves suddenly into small intestine.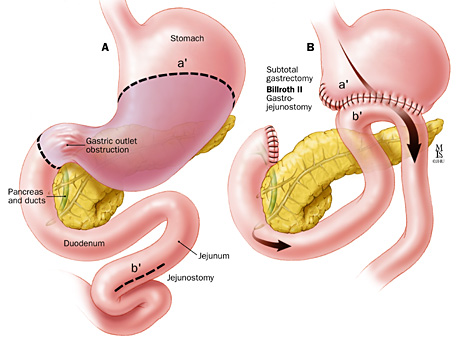 Related conferences: Gastric Cancer Conferences | Gastroenterology Conferences
12th International Gastric Cancer Congress April 20-23, 2017 Beijing, China. ESMO 19th World Congress On Gastrointestinal Cancer June 28- July 1, 2017 Barcelona, Spain. 89th Annual Meeting Of The Japanese Gastric Cancer Association March 8-10, 2017 Hiroshima. 4th Asia-Pacific Gastroenterology Cancer Summit 2017 April 29-30, 2017 Grand Hyatt, Singapore. World Gastroenterology Conference October 30-31, 2017 Toronto, Canada. ICGCCSC 2018: 20th International Conference On Gastric Cancer And Cancer Stem Cell January 4-5, 2018 Doha, Qatar. 10th International Gastric Cancer Congress June 19-22, TBD, Verona, Italy. International Conference On Gastrointestinal Cancer And Therapeutics October 16-18, 2017 Baltimore, USA. 11th Global Gastroenterologists Meeting June 12-13, 2017 Rome, Italy. 10th International Conference On Gastroenterology And Endoscopy November 13-15, 2017 Lasvegas, USA.
Track-13: Nerve preserving prostatectomy
Prostate cancer by surgical treatment involves removal of entire prostate and seminal vesicles. When the cancer is confined to only the tissues, surgery alone can cure localized prostate cancer. The Prostate Serum Antigen (PSA) levels should be undetectable after prostatectomy. Nerve sparing radical prostatectomy is ultimately designed to preserve man's sexual function. The success rate for preserving sexual potency is dependent upon few factors –man's age, quality of his erection function prior to surgery and surgeons skills in protecting and preserving nerves during the prostate nerve operation.
Prostate is also covered by endo-pelvic fascia like other organs in the pelvis, which has two layers parietal and visceral. The parietal components cover the levator ani muscles. Visceral organs cover all organs in the pelvis region prostate, bladder and rectum. Visceral part of the endopelvic fascia is fused with anterior fibro vascular stroma of prostate at the upper ventral wall of prostate. Parietal and visceral components of the endopelvic fascia are fused at the lateral aspect of the prostate and bladder. This area is observed as whitish line which is called as arcus tendinous fascia pelvis and extends from puboprostatic and pubovescical ligaments of ischial spine. The periprostatic fascia contains all fasciae on the prostate which are external to the prostatic capsule and the fascia is named as lateral pelvic fascia, Para pelvic fascia and prostatic fascia. The periprostatic fascia is divided into three basic parts anterior periprostatic fascia, lateral periprostatic fascia and posterior prostatic fascia and seminal vesicles fascia.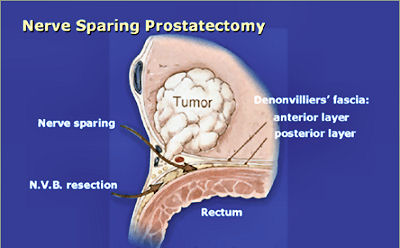 Related conferences: Prostate Cancer Conferences
18th Asia-Pacific Prostate Cancer Conference 2017 August 30-September 2, 2017 Melbourne, Australia. The 5th Global Congress On Prostate Cancer June 28-30, 2017 Lisbon, Portugal. 17th Asia-Pacific Prostate Cancer Conference August 31-September 3, 2016 Victoria, Australia. 8th Annual Interdisciplinary Prostate Cancer Congress And Other Genitourinary Malignancies March 14, 2015 New York. ESMO Preceptor ship On Prostate Cancer 2107 October 17-18, 2017 Lugano, Switzerland. 4th Global Congress On Prostate Cancer June 29- July 1, 2016 Vienna, Austria.
Track-14: Thoracic thymoma
Epithelial cells of thymus gland are affected by thymoma and they may be either benign or malignant. Thymomas are mostly are associated with neuromuscular disorder such as myasthenia gravis. Thymoma if diagnosed once it can be surgically removed, but in some rare cases chemotherapy to be performed one-third of the patients have the tumours found that they have an associated autoimmune disorders
3 histological types of thymoma depending on type of cells by microscopy are,
Type-A is the epithelial cells have fusiform type of shape.
Type-B is presence of epithelioid shape.
Type-AB is presence of both types of cell shapes.
Cortical epithelial cells in thymus have huge cytoplasm, vesicular nucleus with finely divided chromatin and small nucleoli and cytoplasmic filaments.
If the tumour is apparently invasive then large preoperative chemotherapy or radiotherapy may be used to decrease the size and improve the resectabilty before surgery is attempted. When the tumour is in early stage no therapy is required. Invasive Thymomas require additional treatment with radiotherapy and chemotherapy. Reoccurrence of Thymomas observed in 10%-30% of cases up to 10years of surgical resection and in majority of cases pleural reoccurrence is observed. Recently surgical removal of pleural reoccurrence is followed by hyper thermic intrathoracic perfusion chemotherapy or ITH.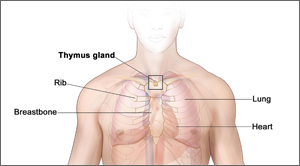 Related conferences: Thoracic Cancer Conferences | Thymus Conferences
2017 Multidisciplinary Thoracic Cancers Symposium March 16-18, 2017 San Francisco Marriott Marquis, California, USA. 22nd Annual Perspectives In Thoracic Oncology November 17-18, 2107 New York. 7th International Thymic Interest Group Annual Meeting September 15-17, 2016 San Francisco, United States. 2016 Thymus International Conference June 5-9, 2016 Maui. The Thymus 2016 International Conference On Lymphopoiesis Philadelphia, PA, United States. Thymus 2012 International Conference November 4-9, 2012 Sunny Isles Beach, Florida.
Track-15: Mediastinal lymph node dissection
To this day complete mediastinal lymph node dissection for non-small cell lung cancer (NSCLC) remains as controversial process.
Surgical mediastinoscopy is a pre-therapeutic staging activity with highest sensitivity and specificity, but it is dependent on number of lymph nodes sampled and has technical limitations especially of left upper lymph lobe tumours. Accurate pre-treatment staging of mediastinal lymph nodes in lung cancer is essential to determine prognosis and treatment for patients with involved mediastinal lymph nodes may not benefit from upfront surgical resection. Computerized tomography (CT) and positron emission tomography lack both sensitivity and specificity for accurate lymph node staging.
There is growing acceptance of video assisted Thoracoscopic surgery in surgical treatment of early stage lung cancer. The difficulty in performing mediastinal lymphadenectomy thoracoscopically may affect continued use of this procedure.
Lymphadenectomy is the surgical removal of one or more groups of lymph nodes.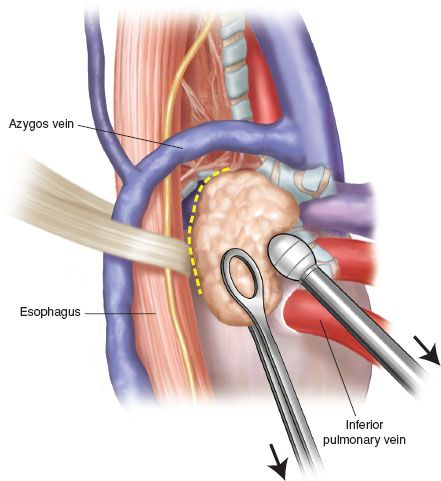 Related conferences: Lung Cancer Conferences | Lung Cancer Treatment Conferences
The IASLC 18th World Conference On Lung Cancer October 15-18, 2017 Yokohama, Japan. Fifth AACR-IASLC International Joint Conference On Lung Cancer Translational Science January 8-11, 2018 San Diego, California. ISALC 18th Annual Targeted Therapies Of The Treatment Of Lung Cancer February 21-24, 2018 Santa Monica, California. ELCC 2018: European Lung Cancer Congress April 11-14, 2018 Geneva, Switzerland. IASLC 17th World Conference On Lung Cancer December 4-7, 2016 Vienna, Austria. 19th World Conference On Lung Cancer September 23-26, 2018 Toronto, Canada. ELCC 2017 European Lung Cancer Conference May 5-8, 2017 Geneva, Switzerland. 2nd Cologne Conference On Lung Cancer June 26-27, 2019 Maritime Hotel Cologne, Germany. The Lung Cancer Centre Of Excellence Conference 2017 December 3-5, 2017 Manchester, UK. Canadian Lung Cancer Conference February 8-9, 2018 Vancouver British, Columbia.
Track-16: Bladder cancer-cystectomy
Cystectomy is the removal of a part or complete bladder. Cystectomy treats bladder cancer that has spread to walls of the bladder.
· Partial cystectomy: It is removal of one part of bladder. It is used to treat cancer that has invaded at one area of the bladder. Partial cystectomy is the best choice to the cancer which is not at the openings of passage of urine.
· Radical cystectomy is the most common operation of muscle invasive bladder cancer.
· When the bladder is removed you need to store the urine in another way, this is called urinary diversion. There will be several options for the storage of urine when the bladder is removed,
a) One of them is Urostomy, which creates an artificial opening to the urinary system.
b) Second is Neobladder which creates a new bladder from small bowel and
c) Continent urinary diversion creates a pouch for holding urine from small bowel
In case of men prostate gland, seminal vesicles and vas difference are removed.
In case of women cervix, uterus, ovaries, fallopian tubes and a part of vagina are also removed.
Related conferences: Bladder Cancer Conferences | Urology Conferences
2nd Global Congress On Bladder Cancer 2017 October 5-6, 2017 Edinburgh, United Kingdom. Cancer In A New Way: Innovation, Diagnosis And Cure September 20-22, 2017 Kolkata, West Bengal. Kidney And Bladder Cancers: Updates On Clinical Management March18, 2017 Washington, DC. Global Congress On Bladder Cancer October 27-28, 2016 Brussels, Belgium. Urological Association Of Asia 15th Congress 2017 August 4-6, 2017 Hong Kong, China. Western Section American Urological Association 93rd Annual Meeting 2017 August 6-10, 2017 Vancouver, Canada. 15th European Urology Residents Education Programme 2017 September 1-6, 2017 Prague, Czech Republic. German Society For Urology 69th Annual Congress 2017 September 20-23, 2017 Dresden, Germany. International Society For The Study Of Bladder Pain Syndrome 2017 September 21-23, 2107 Budapest, Hungary. Global Congress On Bladder Cancer 2107 October 5-6, 2017 Edinburgh, United Kingdom.
About Conference
International conference on Robotic Oncology 2018 which is going to be held during October 26-27, 2018 Osaka, Japan by conference series ltd, which assembles all the people around the world to have a knowledge and discussion on the presently developing Robotic Oncology where the medical science students, pharmacists working in R&D, medical professors, haematologists, oncologists, bioinformatics, biotechnology students and researches to empower their knowledge by listening to the most renowned scientists from all over the world.
Oncology conferences |oncology events |oncology meetings |oncology presentations| cancer conferences |2018|Osaka | japan | Asia pacific | Conference series Ltd
About:
Conference series Ltd organizes 300+conferences, 500+workshops and 200+ Symposiums on different branches like clinical, medicine, pharmaceutical sciences & Technologies every year from all over the world U.S.A, U.K, U.A.E, Singapore, Malaysia, Korea, Australia, India, Indonesia and from 1000 more scientific societies and published 500 open access journals with 30000 eminent personalities & reputed scientists as editorial members.
Why robotics for cancer?
Robotic surgery when indicated for cancer patients offers various unique advantages.
Better precision and control offered by the da Vinci system allows the surgeon to perform delicate surgeries like prostate surgery to perpetuate the nerve fibres and blood vessels attached to the gland.
The ability of the di Vinci system is to scale the surgeon's movement to allow for better cancer clearance and to protect the healthy tissues.
Some of the robotic procedures in oncology are
· Uterine cancers and cervical cancers-Radical Hysterectomy
· Thyroid-Neck Scar-less Thyroidectomy
· Oesophagus Cancer-Total Thoracoscopic oesophagectomy
· Cancer rectum-Ultra low anterior resection
· Lung cancer-Lobectomy/Mediastinal node biopsy
· Kidney cancer-Radical Nephrectomy
· Stomach cancer-Radical gastrectomy
· Prostate cancer-Nerve preserving prostatectomy
· Thoracic-Thymoma
· Mediastinal node dissection
· Bladder cancer-cystectomy
Why in japan?
Japan is often referred to by the famous epithet "land of rising sun". Japan is a leading nation in scientific research, particularly in field's related to natural sciences and engineering. The country ranks second among the most innovative countries in the Bloomberg innovation index. The amount spent on the research and development by gross domestic product is third highest in the world. And the dual arm construction robot with remote control was developed by group of Japanese researchers for disaster control.
Target audience
· Oncologists
· Radiologists
· Haematologists
· Gynaecologists
· Dermatologists
· Biotechnology students
· Bioinformatics students
· Research scholars in cancer
· R&D department in pharmacy
· Robotic science researchers
· Cancer research institutes
· Professors & Students from cancer research centres
· Cancer research universities in Asia-pacific regions
Market analysis
International conference on robotic oncology (robotic oncology conference 2018)
March 24-25, 2018, Japan
Theme: "High precision advancements in robotic technology for better world"
Global robotic surgery market 2015-2020 report analyzes the key players in the global robotic surgery market such as Auris surgical robotics, intuitive surgical, Stryker and titan medical. The report also presents a competitive analysis of the market by product type, by application, by volume, by end-user and by geography.
IMPORTANCE & SCOPE
Robotic surgery, computer-assisted surgery or robotically assisted surgery involve partial interference or complete dependence on specially devised machines and equipment sot carry out certain surgical procedures. Surgical robotic systems are a combination of equipment, accessories, software and services that help to perform several minimally invasive surgeries including gynaecological, cardiac, neurological and orthopaedic. Robotic systems allow surgeons to automate the surgical procedure, thereby improving efficacy and precision during the procedure and minimizing post-surgical complications.
The radiation oncology market is growing globally due to a number of factors centered on the aging of the population and the benefits accrued from new technology. The number of new cancer cases diagnosed annually is projected to increase from 13.9 million in 2012 to 20 million by 2022. The increase in new cases is due to a steadily aging population.
Radiology oncology surgical robot market driving forces relate to an opportunity to achieve change in medical practice regarding the treatment of cancer. Change would lead to utilization of stereotactic body radiosurgery more regularly as an alternative surgery or other treatments.
9000 additional treatment machines will be required by 2020 in developing countries. China, India and Brazil are estimated to require over 3800, 1200 and 400 additional machinery. Demand in emerging markets coupled with ever increasing incidences of cancer, represent additional drives for continued growth.
Radiology oncology surgical robot device markets at $4 billion in 2015 are anticipated to reach $7.3 billion by 2020 as next generation devices, systems and instruments are introduced to manage cancer through radiation excision that eliminates open cutting in the body. Patients tolerate excision that eliminates open cutting in the body. Patients tolerate the surgery well, walking out the hospital after the procedure no longer bothered by healing or infection from an incision.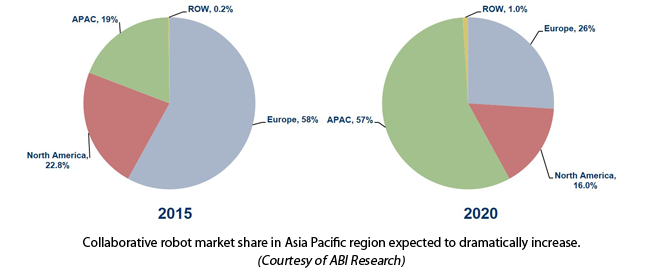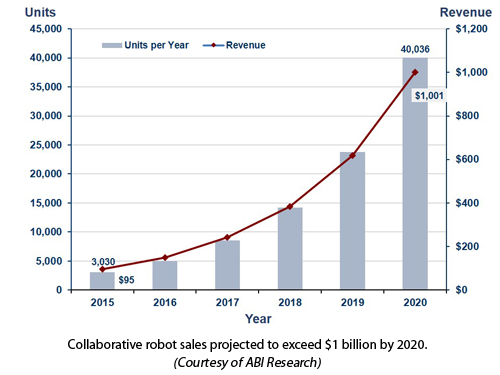 Global outlook of robotic surgery market
Technavio's market research analysts predict the global robotic surgery market to grow steadily during the forecast period and post a CAGR of more than 11% by 2020. This industry research report identifies the increased focus of surgeons towards minimally invasive surgeries to be one of the major factors then will have a positive impact on the growth of the surgical robotic market in the coming years. Benefits such as reduced recovery time, reduced hospital stay and less post-operative pain have resulted in the increasing preference of minimally invasive surgeries by both patients and surgeons.
Why to Attend?
Empowering knowledge in public with recent advances in robotic oncology and treatment from around the world focusing on oncology and advances in the robotic oncology and surgeries, this is the best opportunity to attend the largest assemblage of participants. World renowned speakers, scientists and professors will have a thought provoking message on new advancements in robotic oncology and surgeries.
Target Audience
Oncologists, researchers, professors and asst.professors in oncology, students dealing oncology projects, haematologists, dermatologists, gynaecologists, pharmacy industries, physicians, diagnostic laboratory professionals and industry professionals.
To Collaborate Scientific Professionals around the World
Conference Date October 26-27, 2018
For Sponsors & Exhibitors
Supported By
All accepted abstracts will be published in respective Conference Series LLC LTD International Journals.
Abstracts will be provided with Digital Object Identifier by